This must have for pulp fans was announced on ICv2 this morning: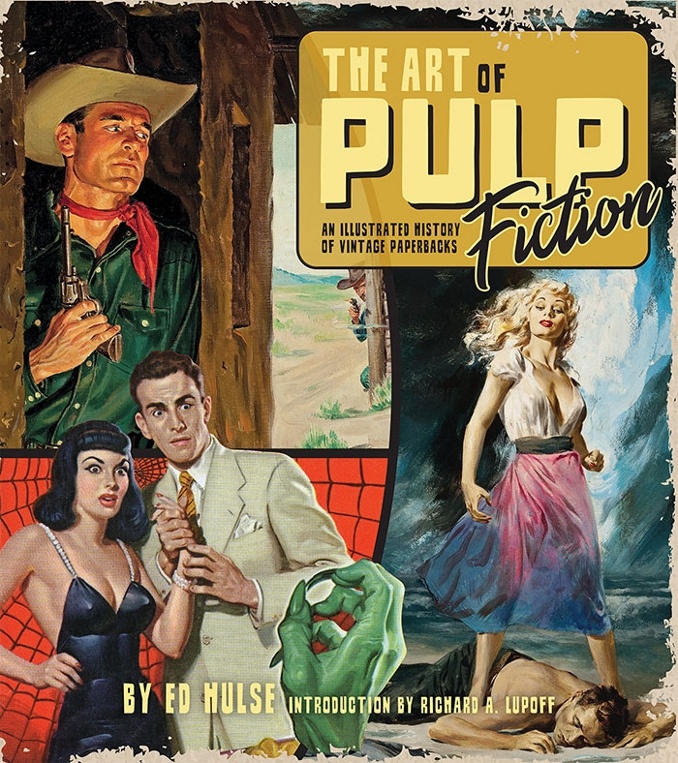 IDW Publishing will release The Art of Pulp Fiction, a definitive visual history of paperbacks from 1940 to 1970, in September.  The 240-page, 9.75″ x 11″ hardcover will include over 500 covers and cover paintings, many of which have not been reproduced since the books were first released.  Images were collected from some of the largest American paperback collections and curated with rarity, as well as graphic appeal, in mind.
Ed Hulse, whose The Art of the Pulps was also published by IDW, provides the individual chapter introductions and captions, while genre specialists and art aficionados contribute features on authors, artists, publishers, and sub-genres.  Richard A. Lupoff, author of The Great American Paperback, provides an Introduction.
MSRP for this important new book in an era of booming collectible interest will be $49.99.